About Us
Physicians Health and Rehab Staff
Dr. Roland Kuenzel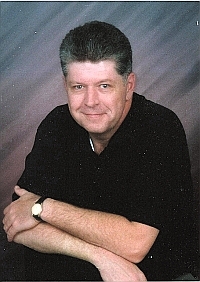 Dr. Kuenzel is a veteran of the United States Army serving from 1973 - 1976 at Ft. Leonard Wood,MO, Ft. Gordon, GA, Ft. Sam Houston, TX and Ft. Campbell, KY in the medical field as a Medical Corspman and Clinical Specialist. After Military service Dr. Kuenzel worked as a License Practical Nurse in emergency rooms and intensive care facilities. Continuing his education and receiving his Registered Nurse Degree. In addition to his nursing education and medical experience.
Dr. Kuenzel holds 2 doctorate degrees: Doctor of Chiropractic and Naturopathic Medical Doctor. He is a graduate of Logan College of Chiropractic in Saint Louis, Missouri and also John Thomas College of Naturopathic Medicine in St. Louis, Missouri.
Dr. Kuenzel has completed all training requirements and testing to become a Certified Medical Examiner .
Dr. Kuenzel is certified in acupuncture by the State of Missouri and has recieved further training in acupuncture at the Traditional Chinese Medical Hospitals in Xiamen, China and Nanning, China. He has also received training in Gonsted, Activator, Brimhall, Diversified, Cox, Disc Decompression, Applied Kinesiology and in Functional Medicine techniques.
Dr. Kuenzel's past professional teaching assignments include Associate Professor Logan College of Chiropractic in Saint Louis, MO. in cardiology, toxicology and emergency medicine.
He is a Diplomate of the National Board of Naturopathic Examiners and the National Board of Chiropractic Examiners.
Dr. Kuenzel has staff privileges at Sainte Genevieve County Memorial Hospital, Sainte Genevieve, Missouri.
Dr. Kuenzel has served in the medical field for over 40 years. He has served the last 17 years as Director Of Physicians Health and Rehab in Sainte Genevieve, Missouri.
Xue Qin (Susan) Kuenzel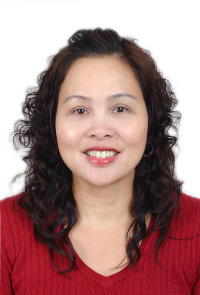 The woman behind Dr. Kuenzel is his wife, Susan. Her contributions to Physicians Health and Rehab include assisting with therapies. She provides Traditional Chinese Foot Massage for our patients under Dr. Kuenzel's direction. She is a graduate of the Traditional Medical Hospital in Nanning China in Traditional Chinese Foot Massage.
Susan has been a great help to our facility. Prior to comming to America, Susan worked as lead accountant for Guangxi Minzu Hospital in Nanning, China, a 700 bed facility. She has worked for Physicians Health and Rehab for over 12 years. Her skill in Traditional Chinese Foot Massage has helped many of our patients.